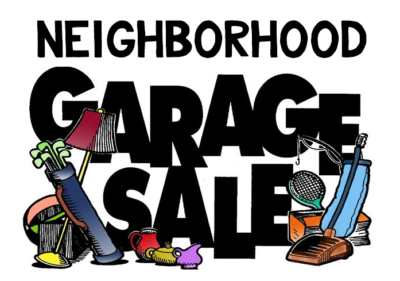 Whether you'd like to sell or shop, save the date!  The Lowry Hill and East Isles Neighborhood Garage Sale will be Sept 7, 2019.
If you want to sell we'll list your address on the list and map. Details on how to sign up below.

What is it?
Our 3rd Annual Lowry Hill Neighborhood Garage Sale!  We will team up with the East Isles on Saturday, September 7, 2019. 9:00 a.m. to 3:00 p.m.  By joining up, we hope to have lots of shoppers for you.  When you sign up as a seller we'll take care of signs, maps, ads and pick up for unsold items.
Pre-registration required
Just $10 covers the work we'll take care of – yard signs, maps, and advertising will be provided for those who register. We have also arranged to have your unsold items picked up — if you'd like — just check the box on the registration form.
Register here:
Full Registration Link (to share): https://donorbox.org/lhna-garagesale
Click Here to Register!
Unsold goods:
After the sale, usually the following Monday, DAV (Disabled American Veterans) will pick up unsold goods. Just make sure you check the box for this on the sign up form.
Questions? email us at lhna@lowryhillneighborhood.org
This event is sponsored by the Lowry Hill Neighborhood Association and the East Isles Resident Association