Be inspired!
Join us for a special event to raise scholarship dollars and honor women pursuing technical careers. Let's celebrate where we are today, how far we've come, and the path we still need to travel.
This year's event will be held virtually and will include special musical performances by Minnesota's own Kat Perkins, semi-finalist in Season 6 of The Voice, and feature remarks by cybersecurity leader and trailblazer Brigadier General Stefanie Horvath. See her bio below.
November 10, 2020
Program & Post Networking Event — Noon – 1 p.m. CST
Location: Virtual — registrants will be sent a link to join the event
Registration: Attendance is free, but registration is required.
RSVP at: alumni.dunwoody.edu/kate
Featured Speaker: Brigadier General Stefanie Horvath, Director of the Joint Staff, Minnesota National Guard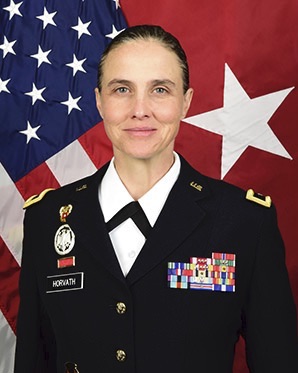 As Director of the Joint Staff, Brigadier General Stefanie Horvath's responsibilities include emergency response operations, government relations, strategic planning, and international affairs.
She serves as the Chief Business Technology Officer (CBTO) for the Minnesota Boards, Councils, and Commissions (MBCC) and the Enterprise Program Management Office (EPMO) for the State of Minnesota. She co-chairs the Cyber Security Summit, a consortium of industry, government, and academic leaders working together to improve the state of cybersecurity on the domestic and international level.