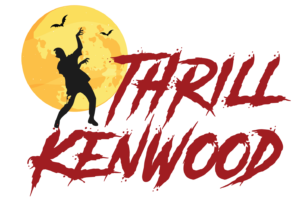 Back for its 10th year, Thrill Kenwood is back just in time for Halloween, giving lakes area resident's young and old the chance to participate in the world-wide simultaneous dance of Micheal Jackson's Thriller right in the heart of downtown Kenwood.
This year the event partners up with Minneapolis Parks and Recreation Center for a fun family Halloween Block Party with lots of hands-on activities and spooky surprises.
Date:   Saturday Oct. 27th
Time:   3:00 p.m. – 5:00 p.m.
Place:   Kenwood Park

Details:
Put on your best Halloween costume and enjoy a fun afternoon. Activities include a Creation Station and Zombie Make Over Station hosted by ARTrageous, a live DJ and musical performers, cookies and hot cider, spooky storytelling hosted by Birchbark Books, Framestyles and The Kenwood Restaurant.
The highlight of the festival is at 5:00 p.m. when we all dance to Michael Jackson's classic song, Thriller, on the Kenwood School playground. Need to learn the dance steps? Kenwood Rec Center is offering four different opportunities. Bring your friends and family to free classes at the Kenwood Recreation Center. Dates TBA soon
This spooky and fun-filled event is hosted by ARTrageous Adventures and Kenwood Park, sponsored by the Lowry Hill Neighborhood Association, Kenwood Isles Area Association, CIDNA and local businesses.